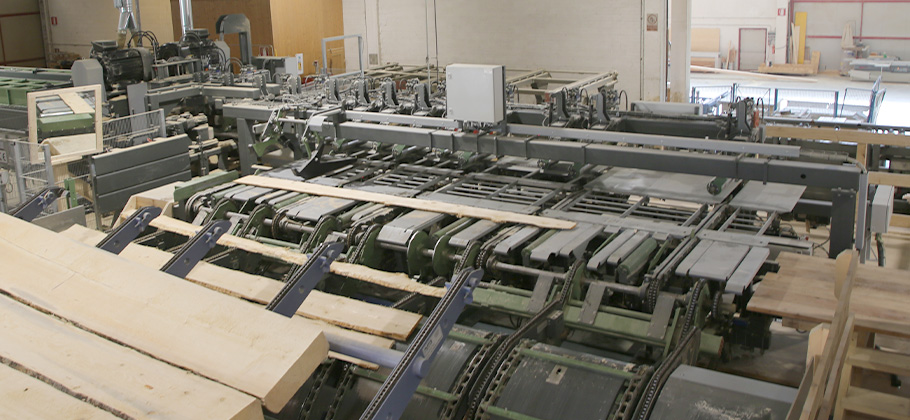 Combimes BNK2-6-225
Strong cross-sections (up to 700mm) - high quantities (up to 27 boards)
One that can do it all
Since September 2021, the new EWD edger and re-cutter system
Combimes-BNK2-6-225 has been in operation at the Mariana Luigi
company in northern Italy. The special feature of the system is that
it can be used both for thick cross-sections as a trimming machine
as well as for side trimming with high throughput.
The special feature of the line - extremely flexible and fast
The Combimes-BNK at Mariana saws timber up to a cross-section
of 225 x 700 mm with five variable dimensions. At the same time
the same saw blades can be used to trim side panels with a
thickness of 24 mm.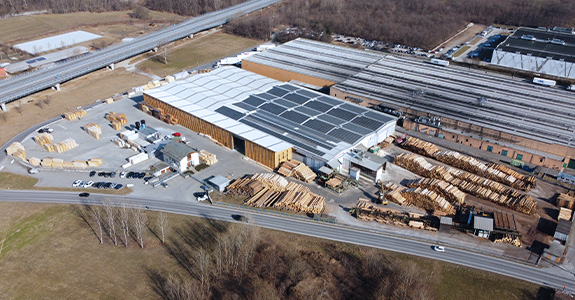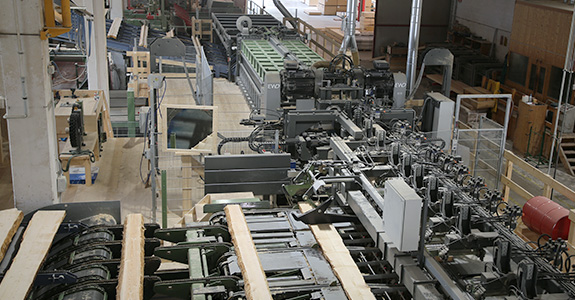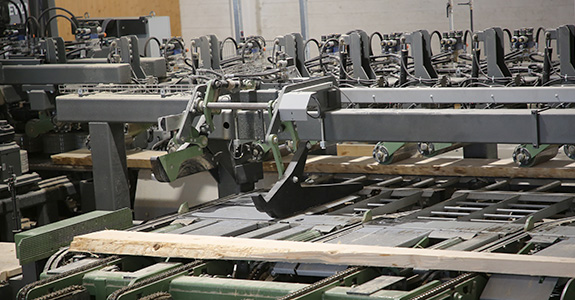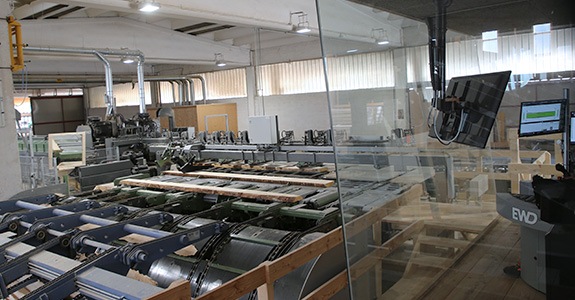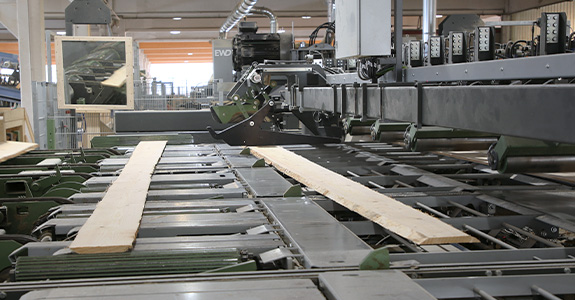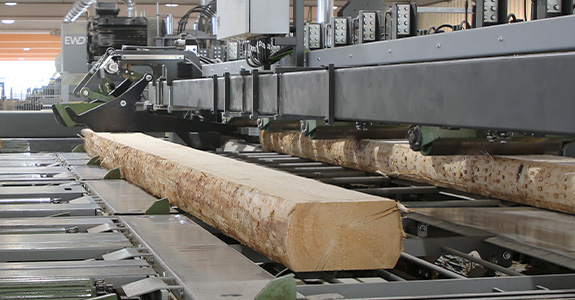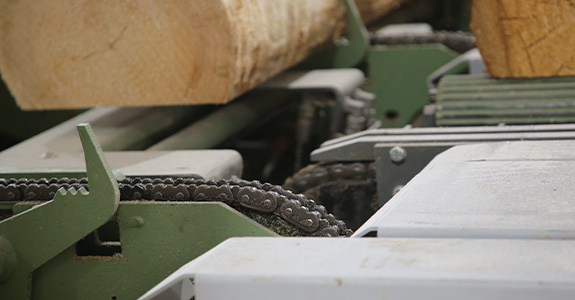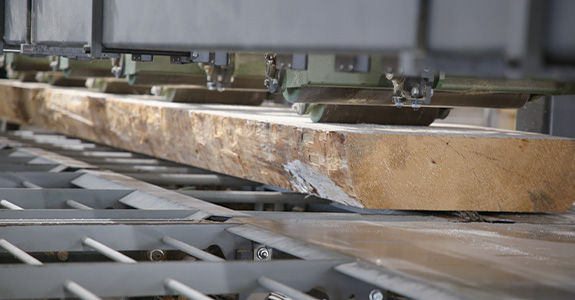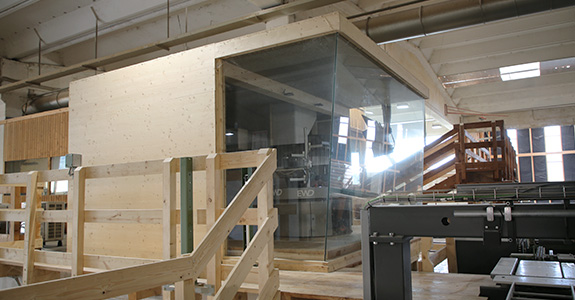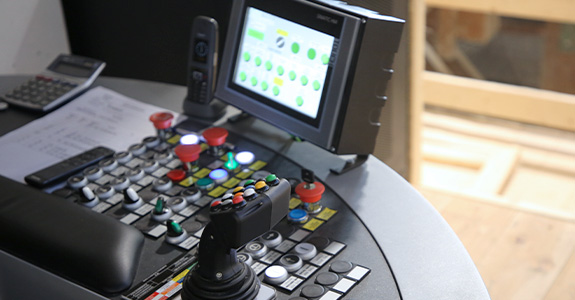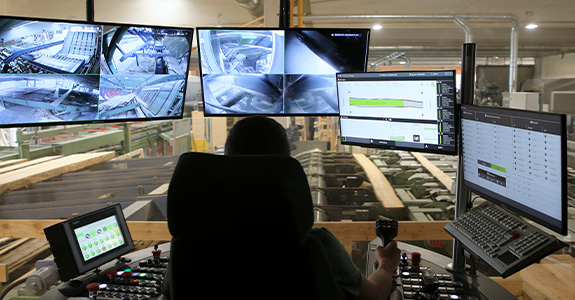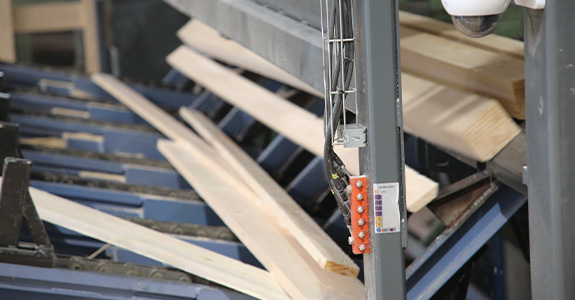 Edging and resaw system Combimes BNK-225/6 with sideboard deck and 2nd
deck for cants and flitches
| | |
| --- | --- |
| Sawing mode: | small end ahead |
| Feed speed max.: | 25 - 225m/min |
| Sawing height: | 17 – 225mm |
| Cross measurement: | with 24 top and bottom laser measuring units |
| Lumber length IN: | 2,5 bis 6,0m |
| Lumber width unedged: | 100 bis 700mm |
| Sideboard thickness: | 17 bis 60mm |
| Flitches thickness: | 60 bis 160mm |
| Cant thickness: | 135 bis 225mm |
| Blade sleeves adjustable: | 6 Stück |
| Saw arbors speed: | 24001/min |
| Saw arbors drive: | 2x 132kw |
- Maintenance platform
- Prepared with suction socket


eWood optimisation and application software
eWood is a comprehensive optimisation and application software from EWD.
The interface man – machine offers an intuitive and consistent user concept,
allowing effective use of the
Circular edger and resaw BNK2-225-6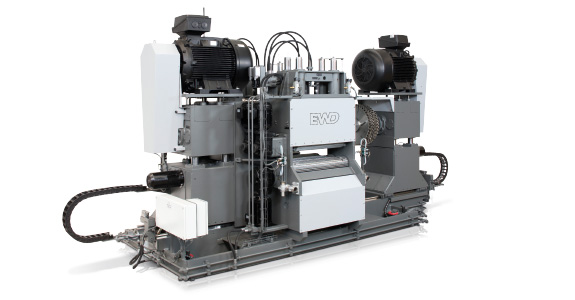 | | |
| --- | --- |
| Feed speed max.: | 20 - 180 m/min |
| Saw blade diameter: | 450 - 700 mm |
| Sawing height ø 580 mm: | 100 mm |
| Special design | |
| Maximum Sawing height: | 160 mm |
| Possible board length min: | 1,0 m |
| Saw arbors drive: | 2 x 75 - 132 kW |
| Weight including drive motors approx.: | 12 t |
| | |