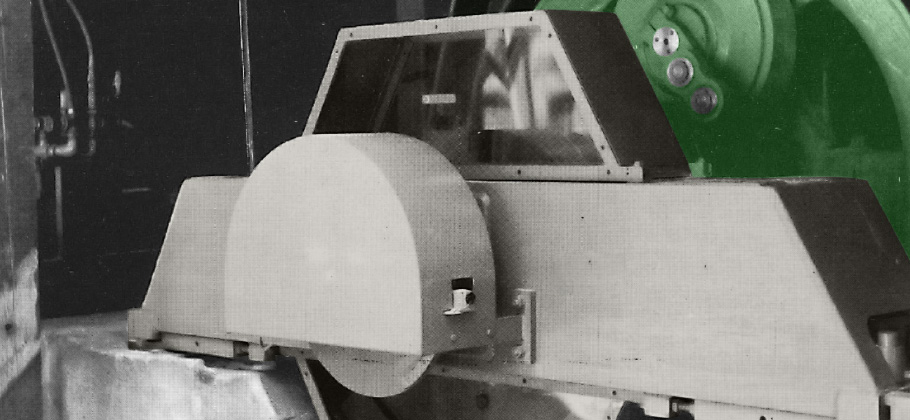 Solution for installation of sash gangs on poor ground
Advantages of the balancing unit

Elimination of disturbing vibrations on existing sash gang installations, protecting
foundations and buildings in the sawmill and adjoining areas.


Support to comply with environmental laws prohibiting vibrations exceeding a
certain level.


Foundations of new sash gangs are feasible even on poor ground.


Use of the existing foundation, which can be in fact too small, in case of change
of the sash gang.


Also available with attachment kit for sash gangs of other suppliers.

Inertia forces of first order
The inertia forces of first order can - depending on the application and requirements -
be largely compensated by means of a one- or two-sided balancing unit. Here, masses
rotating in opposite directions are used.
Inertia forces of second order
If, in special cases, the force differences between the top and bottom dead centre must
also be compensated, a balancing unit of second order is available on request.
Attachment and drive
Due to the modular design, the drive can be varied and adapted to all sash gangs.
The unit is driven by the crank pins of the sash gang using a special clutch for
connection. The balancing unit is mounted on a concrete foundation
(dimensions depending on the type of sash gang).