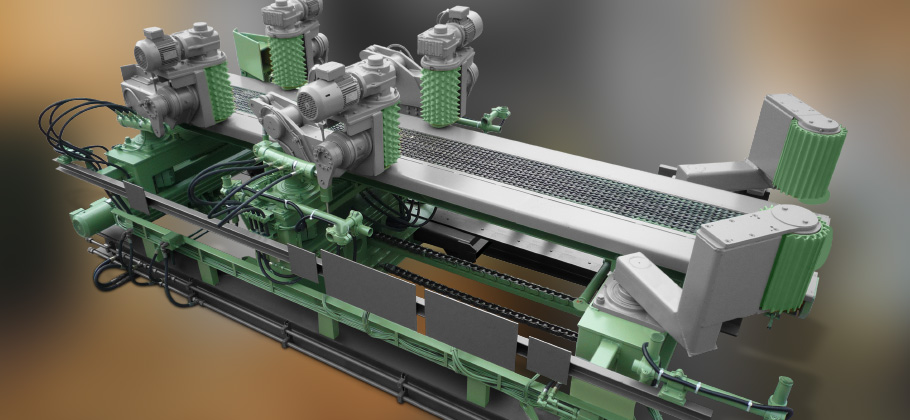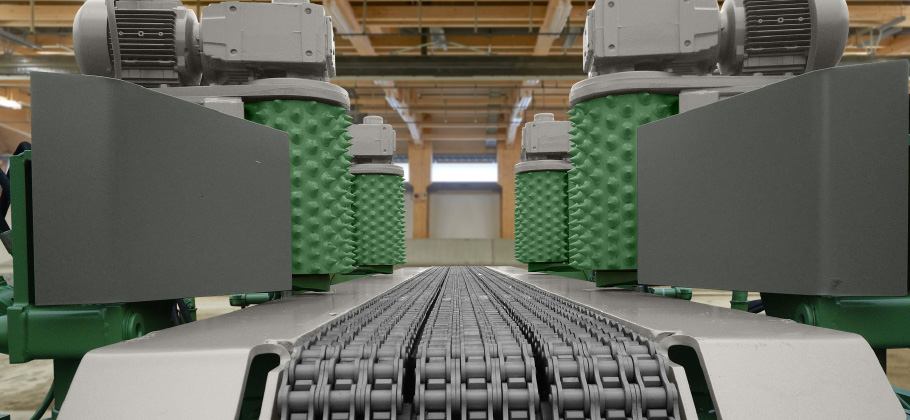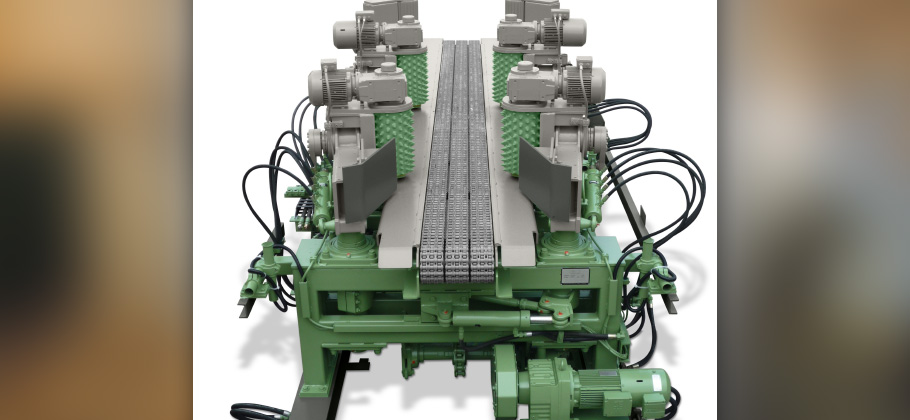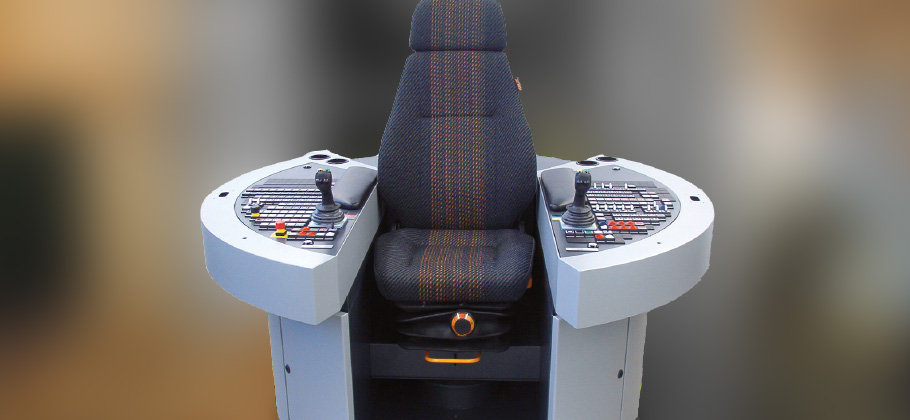 ZE-F
Centering and Infeed Table
For round logs and two-sided cants, centered
The ZE-F centering and infeed table is designed for centered feeding of logs and
cants to highperformance sash gang installations.
Construction an Functioning
The ZE-F centering table is installed in front of a sash gang. It takes over the log
from a log conveyor (measuring log conveyor) and transports it on a chain bed
to the sash gang.
The chain bed generates the feed and fixes the position of the log during the feeding
into the saw. An encoder at the drive of the chain bed ensures the correct guidance
of the log. The automatic lubricating device ensures continuous lubrication.
The logs are centered by the two pairs of rotating rollers and turned in the sawing
position by the operator. When the rotation is completed, the log is clamped so that
it cannot move sideways or rotate while feeding it to the machine.
The feed speed is automatically adjusted to close the gap to the previous log.

The operator can use the second pair of spiked rollers for lateral alignment of the logs
on the small end. The distance for the alignment is +/- 100 mm.
The centering roller pair positioned directly in front of the sash gang automatically
centers the butt end of the log.
All swivel movements of the rollers are hydraulic. All feed drives are frequency controlled
and automatically adapted to the feed of the sash gang.
Workplace
The centering and infeed table is operated from the main control panel of the sash gang
line. The ergonomic, comfortable operator cockpit is an integral part of the system.