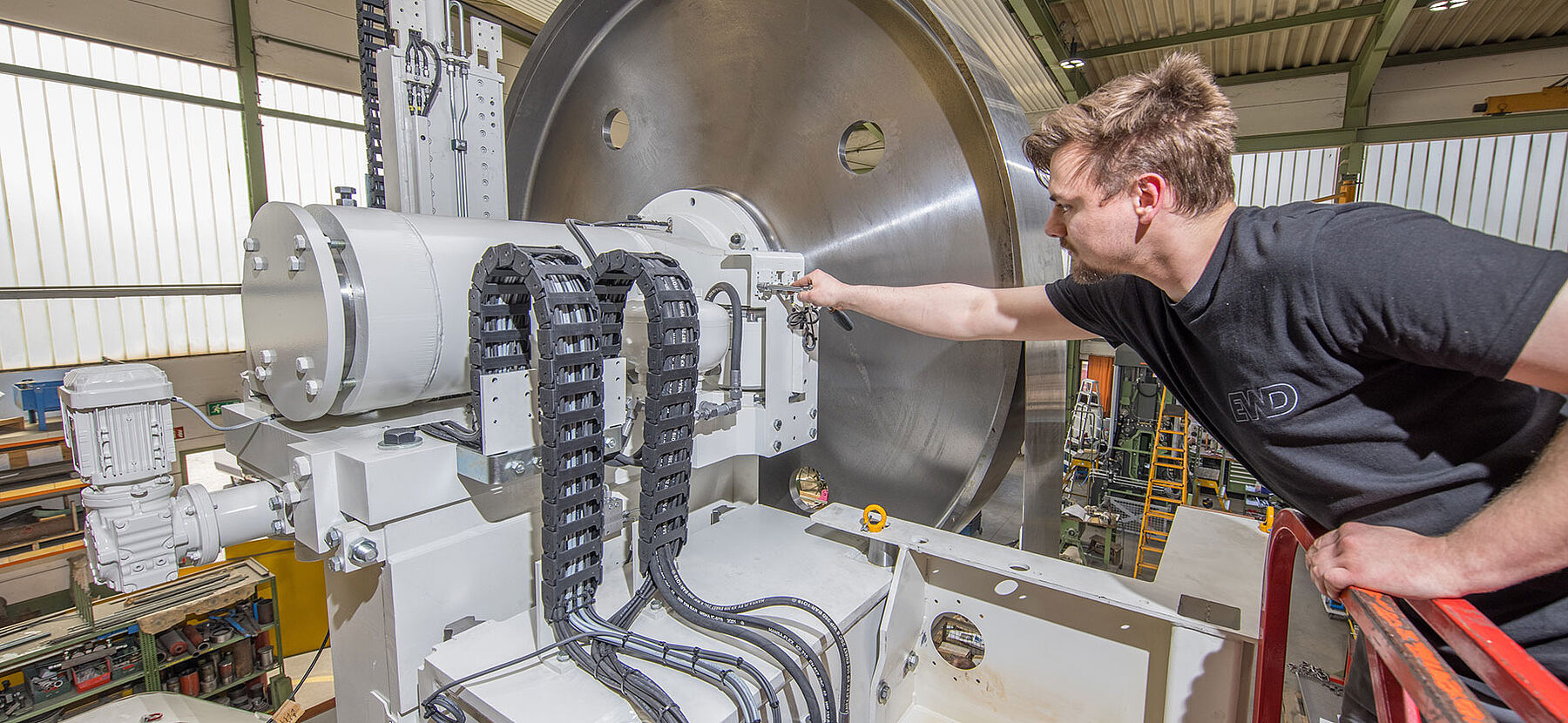 Not a job for anyone.
A dream job for the right people.
Personal responsibility. Variety. At eye level.
Welcome to EWD! We have planned and built sawmill plants for over 100 years. Some even fill entire halls. This requires a high degree of flexibility and the boldness to transform. From planning to in-house production at our two locations to subsequent assembly at our customers' sites all over the world. Our work is varied and never boring. The wide range of tasks and a constantly evolving industry require the commitment of all employees in the team. The reward? A high degree of independence and the knowledge that at the end of a project, each and every one of us has made a big contribution.
That's why we are looking for you. We want you for a job that's not for everyone, but only for the right people. It's your personality that counts, not your CV. Whether your interest is engineering, programming, mechanical engineering or another field – we look forward to shaping the future of wood processing together with you.

Working at EWD
At EWD, we offer you a unique industry with a wide range of specialties. One thing is certain: no two days are the same, but at the end of the day one thing counts – the team spirit and the quality of our work. This lets us exceed the high demands of our customers.
Variety
Every day is different. At EWD, we field the most diverse customer requirements by developing innovative system concepts. Our foundation: 100 years of design expertise.
Independence
Work independently and make your own decisions. But always with the team behind you. Our strength as a company results from the personal responsibility of our employees.
Closeknit working climate
We stand up for each other. Sometimes we disagree. But at the end of the day, it's the "we" that counts. We are particularly proud of our close and longstanding relationships with our employees.
Inhouse production
We make our products in Germany. Short distances, tailor-made solutions, and efficient use of resources contribute to protecting our region and environment.
Diversity
Our diversity is what sets us apart. Everyone at EWD – whether they're experienced professionals, school students, college students, or graduates – contributes. Because we learn from each other every day, regardless of seniority level.

Your benefits at EWD
Are you motivated? Then you can become anything with us – except a number. Because it's your personality that counts. And we want to challenge and encourage you. To do this, we offer our employees a wide range of benefits and further training opportunities.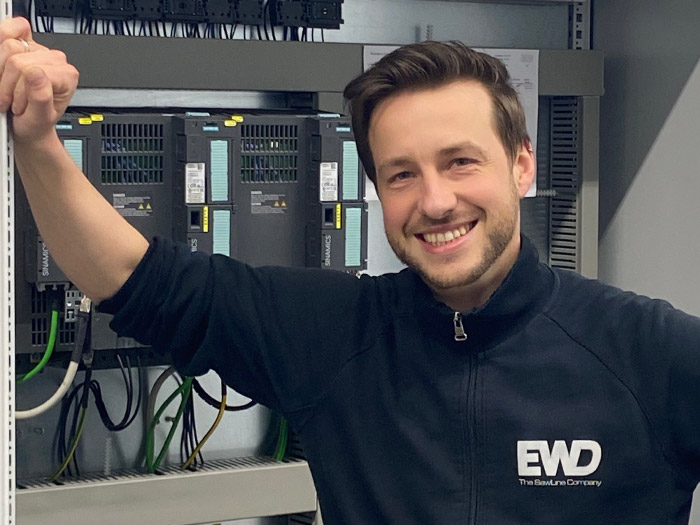 "Hands-on is not just an empty phrase for us, but reality. At the end of the day, we all know what our team has achieved."
Thomas Speckbacher, Head of the Electrical Workshop
Interested in working with us? hen discover our entry-level opportunities and application process.