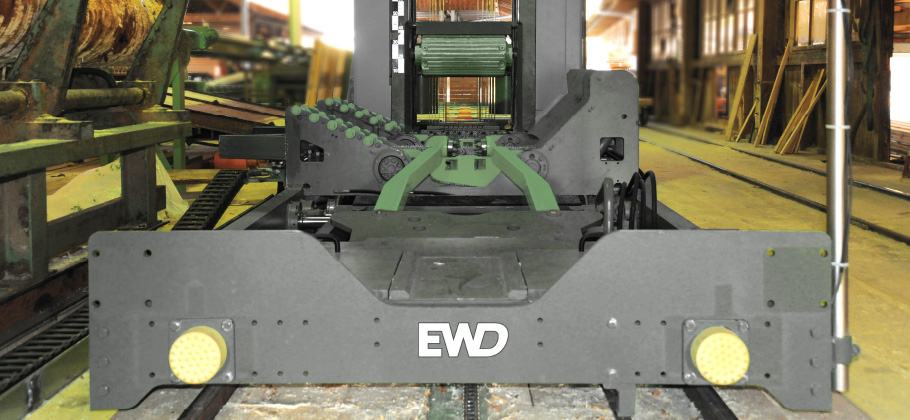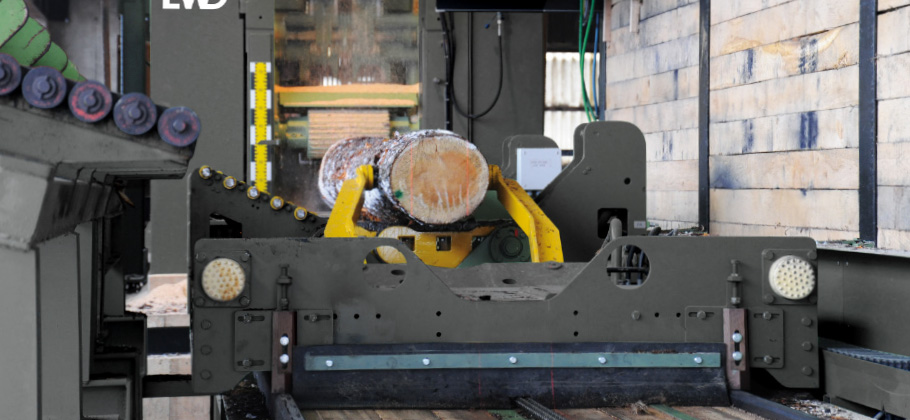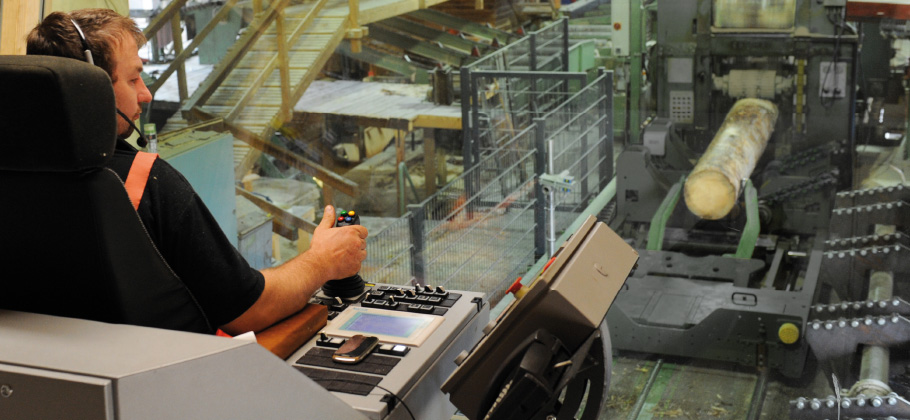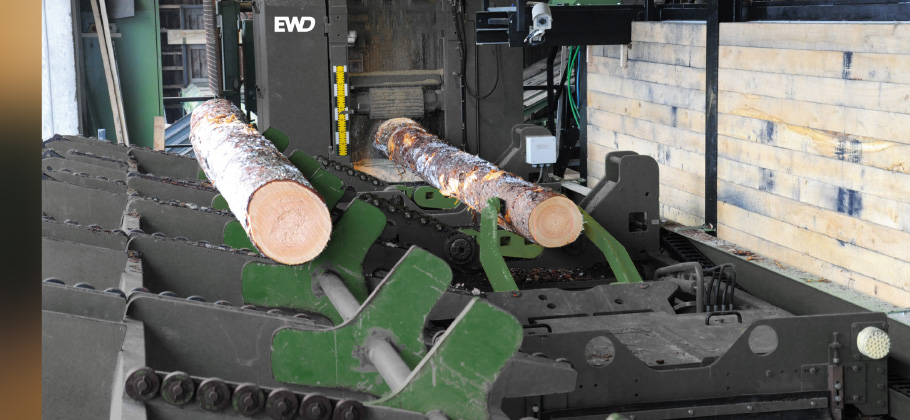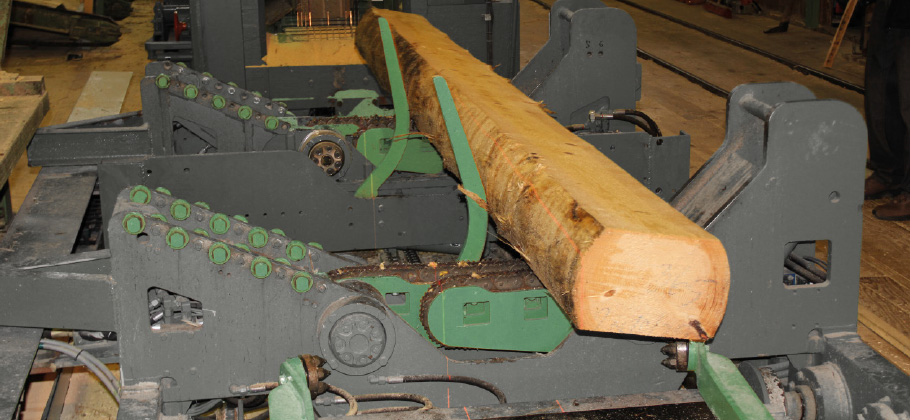 USF Sash gang feed system
Universal fast infeed carriage system, remote controlled
For the highest requirements for all types of gates
Flat Design
The flat design of the USF provides stability, easy access and a low centre of
gravity, whereby any tilting can be excluded. Logs may protrude beyond the
carriage, allowing the processing of over-length logs. The modular construction
allows adapting the USF to the client's specific requirements.
Semi-automatic remote control system
The carriage is remote controlled from an ergonomic operating chair. This
allows a safe working environment according to current industrial safety
regulations. The semi-automatic control system is relieving the operator
and enables a constant high cutting performance.
Universam fast infeed carriage system
The infeed carriage for round logs, 2-sided cants and squared timber is suitable
for all kind of sash gangs and different height of feed rollers. The loading of the
carriage can be done from the left, from the right or from both sides. The V-turner
with special toothed chains in the main and auxiliary carriage enable a fast and
simple rotation of round logs.
Clamping arm
The ruggedly designed clamping arms are continuously adjustable in height.
The operator can pick each log in the correct height and clamp it at the ideal
position. The lateral adjustment of round logs and 2-sided cants is done by
means of the clamping arm and the horizontally aligned special turning chains.
The height of the arms is always set at the height of the previous log.
This memory function is an important performance improvement for the sawing
of sorted logs.
Drive
The USF has independent electric drives for common forward motion of main and
auxiliary carriage with the speed of the sash gang feed speed, to catch-up with
the previous log a fast forward speed of up to 60 m/min. and back in a defined
loading position a fast return speed of up to 120 m/min. on a defined infeed position.
Main and auxiliary carriage receive power supply by flexible lateral cable chains,
which can be installed on the right or on the left side.
Options
Cant turner for turning of 2-sided cants of 180° or squared timber of 90° can be
installed in the main and auxiliary carriage.
Shifting V-log turner for main and auxiliary carriage allows to pre-align the log for
the saw setup center line even with asymmetric position of the saw set-up.
Auxiliary clamping arm for fast centering of 2-sided cants or squared timber on
the auxiliary carriage.
Detection of log length enables a fully automatic positioning of the carriage during
return.