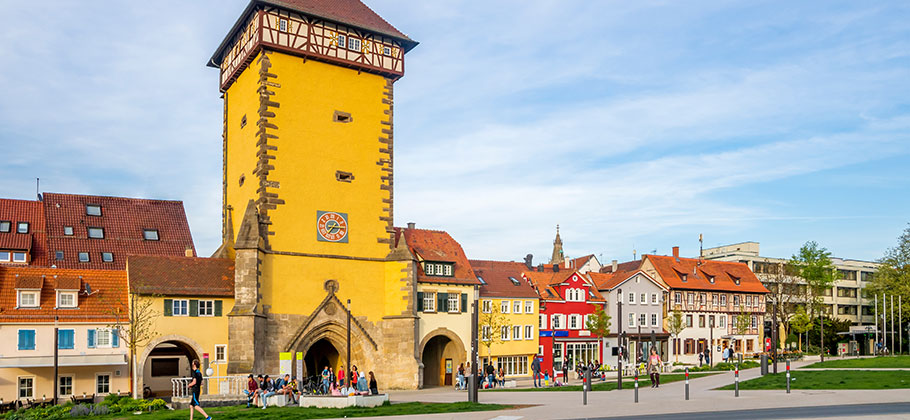 Reutlingen
Youngest major city in Baden-Württemberg
Location

Reutlingen is considered the youngest and one of the most beautiful large cities in Baden-Württemberg and is located only 40 kilometers south of the state capital Stuttgart. Reutlingen's core city with its twelve districts offers a wide variety of living environments, from picturesque countryside to urban hustle and bustle. Our plant is located in the east of Reutlingen, conveniently situated on the B28.

Housing
The real estate and housing market offers a variety of living models

Leisure
The greater Reutlingen area offers a high quality of life, cultural highlights from the Württemberg Philharmonic Orchestra Reutlingen to the Tonne Theater are offered as well as varied leisure activities from the carnival guild to sports clubs, attractive shopping opportunities and creative gastronomy.

Family
Reutlingen does a lot for its reputation as a family-friendly city and offers a comprehensive range of childcare and leisure activities for families, in addition to all secondary schools up to the university. The city's "Welcome to Life" project provides targeted support for new parents in organizing everyday family life. There is also a wide range of sports, clubs, playgrounds, vacation care and culture, right up to the children's fire department.
The city of Reutlingen introduces itself!