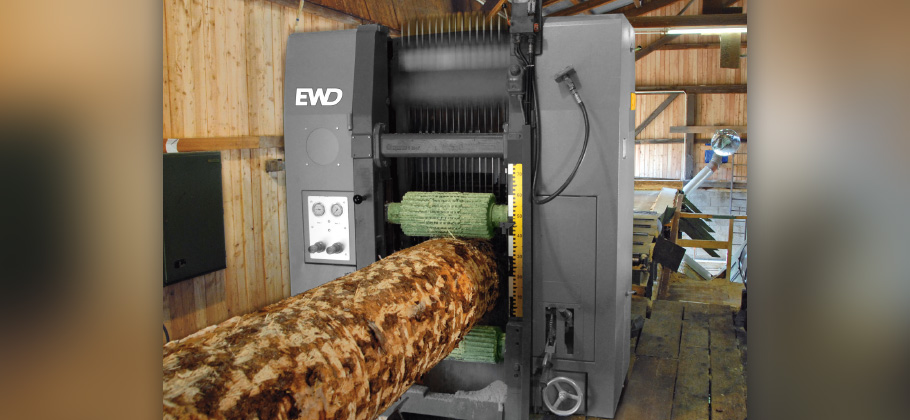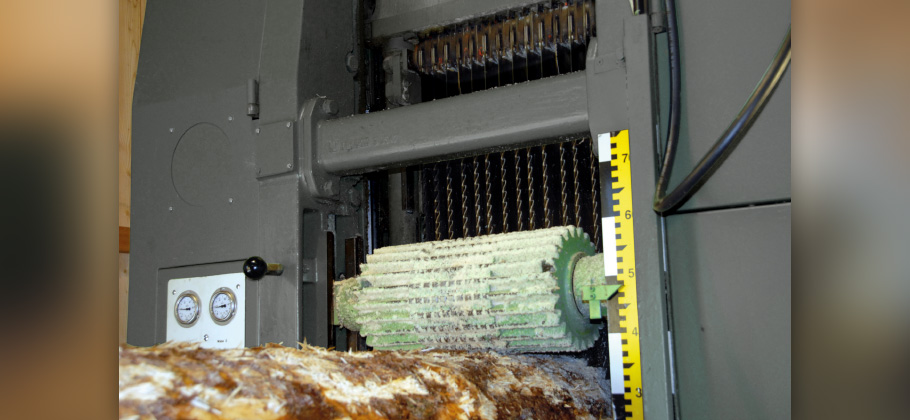 LSH
500 Stroke Oscillating Frame Sash Gang
Cost-efficient sash gang for the use in small to medium-sized sawmills
Feed drive system
The sash gang saw is equipped with a hydraulic feed drive with variable speed control
over the full feed speed range.
Automatic overhang adjustment
The overhang of the sash frame is automatically adjusted according to the selected feed
speed. Maintenance free spindles and worm gears adjust the overhang plates.
Oscillating frame
The LSH is fitted with an oscillating frame. The combination with the automatic overhang
adjustment achieves very advantageous sawing conditions, without rubbing of the saw
blades. The ejection of saw dust to the top is eliminated as far as possible and the sawing
of large logs is made considerably easier.
Rollers
The rollers are split and/or fitted with easily changeable inserts.
Foundation
The sash gang LSH can be placed on the base plates of the predecessor model LD.
In the flywheel areas only small modifications are required..
Main drive

The sash gang saw is fitted with fix and idle pulleys for the shifting of the drive belt.
Hydraulic system

The lifting and lowering and the drive of the feed rollers use hydraulic power.
The hydraulic system is composed of standard components, using a modular
principle. All parts such as electric motors, pumps and valves are grouped in
a central hydraulic system, separated from the sash gang saw and easily
accessible.

The saw dust shaker and the central lubrication system have separate drives
and therefore can be used even when the machine is not running.
Hydraulic shifting saw banks

Optionally the sash gang LSH is available with a symmetric hydraulic shifting saw bank
system "SV". The adjustment of the saw banks is possible from the operator control
panel during normal operation.
Additional equipment
USF Remote controlled log feed system

ZE-F Centering and infeed table
KSB Sideboard cross cut saw
AVER Outfeed and splitting device
MAS Balancing unit