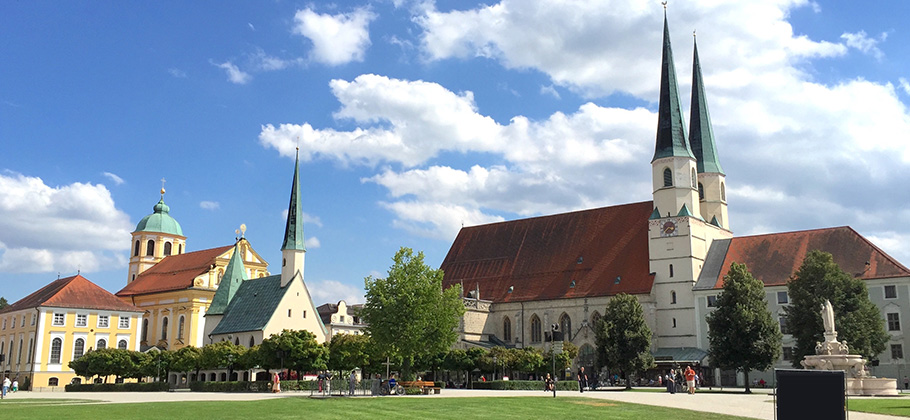 Altötting
Heart of Bavaria and one of the hearts of Europe
Location
The district town of Altötting is located 90 km east of Munich, in the immediate vicinity of the Chiemgau-Berchtesgadener Land tourist region. Our location is conveniently situated directly on the A94 motorway, and it takes about an hour by car to reach the Bavarian capital. Our factory site is located directly near the train station.

Housing
The real estate and housing market in Altötting is relaxed compared to the national average - rent levels and real estate prices are below the Bavarian average despite the proximity to the state capital.

Leisure
Altötting is located in the middle of the Upper Bavarian Alpine foothills, between Munich, Passau, Salzburg and not far from Lake Chiemsee, and offers a wide range of recreational opportunities. The district town offers a wide range of sports, club life, art and culture.

Family
For infants and children up to school age, there are many day care centers to choose from in Altötting. In addition to all secondary schools, the city and surrounding area offer a wide range of educational opportunities - including elementary and middle schools, secondary schools and high schools, vocational and technical schools, special schools and adult education facilities.
The city of Altötting introduces itself!
More info