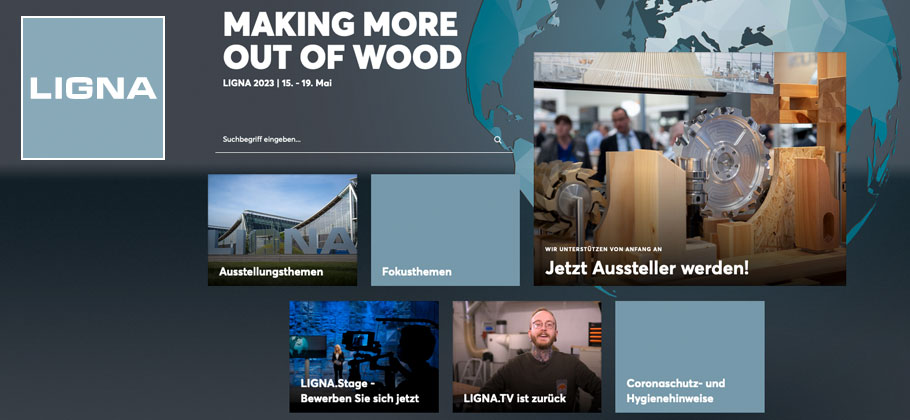 Marketing
Uwe Kärcher
T: +49 7121 5665 - 449
F: +49 7121 5665 - 17 - 449
marketing@ewd.de
Ligna 2023
Challenge with new high-tech

15.05.2023 until 19.05.2023
The complete range of sawmill technology will be showcased at LIGNA – from log yard
and initial rip sawing to sorting, drying and generation of the required energy input.

In the sawmill industry, maximizing wood use efficiency is of paramount importance.
Faced with dwindling wood resources, sawmill operators are increasingly looking for
technologies that enable them to efficiently process sawn timber into value-added
products.

Manufacturers of sawmilling machinery are rising to this challenge with new high-tech,
high-efficiency systems for maximizing sawn timber yield and detecting key characteristics
in individual timbers and logs.
More information about Ligna2023