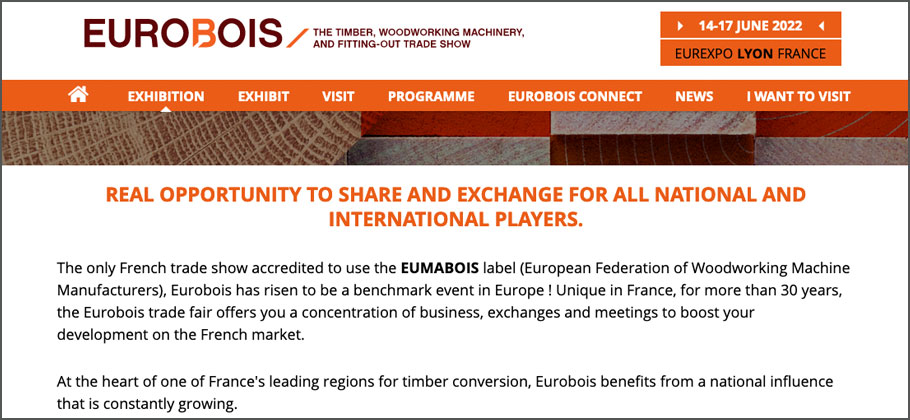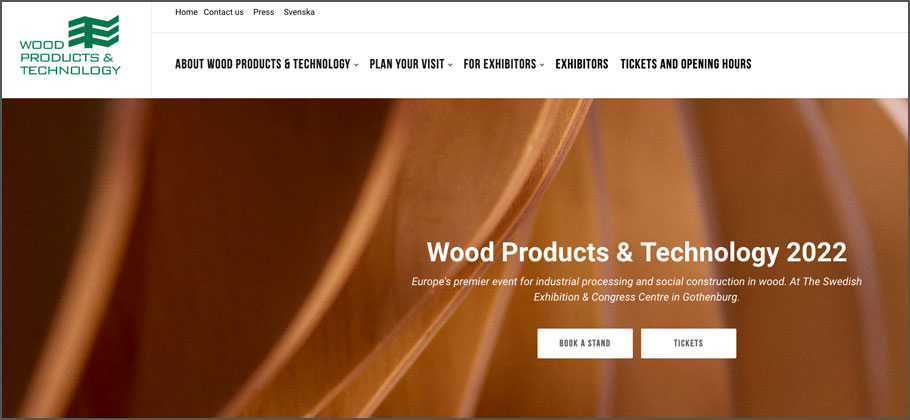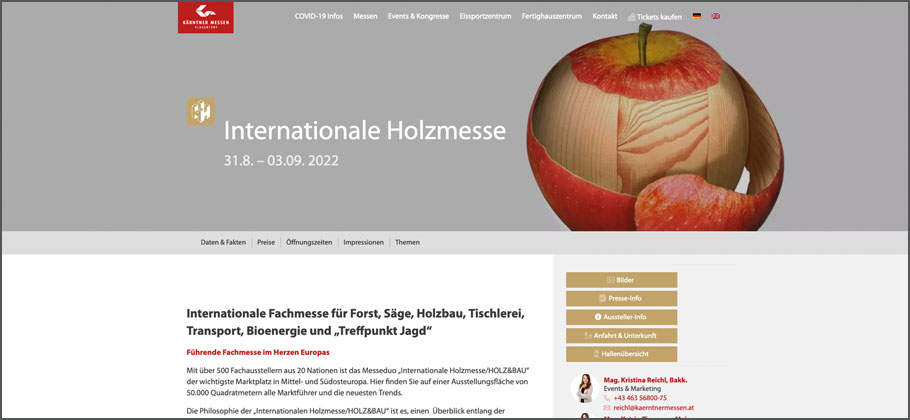 Marketing
Uwe Kärcher
T: +49 7121 5665 - 449
F: +49 7121 5665 - 17 - 449
marketing@ewd.de

EUROBOIS 2022
The leading Event for the Wood Industry in france
14.06.2022 until 17.06.2022
The only French trade show accredited to use the EUMABOIS label (European Federation
of Woodworking Machine Manufacturers), Eurobois has risen to be a benchmark event in
Europe ! Unique in France, for more than 30 years, the Eurobois trade fair offers you a
concentration of business, exchanges and meetings to boost your development on the
French market.

At the heart of one of France's leading regions for timber conversion, Eurobois benefits
from a national influence that is constantly growing.
More information about EUROBOIS 2022

Wood Products & Technology 2022
Europe's premier event for industrial processing and social construction in wood.
30.08.2022 until 02.09.2022

The Wood Products & Technology trade fair and meeting place includes virtually every
aspect of wood and its uses – from forestry, sawmilling, production, furniture making
and exporting to building in wood, research, and creating new materials. No other
venue is as effective in bringing together all the people who develop, promote or work
with wood. In short, the event provides a great opportunity for concrete, face-to-face
dialogues with the leading and most important buyers in a professional and business
generating setting.
More information about Wood Products & Technology

International Wood Fair 2022
International trade show for forestry, sawmill engineering, timber construction,
carpentry, transportation, green energy and "Treffpunkt Jagd"
31.08.2022 until 03.09.2022
The leading trade show in the heart of Europe
More than 500 exhibitors from 20 nations make the exhibition duo "International Wood
Fair/HOLZ&BAU" the most important marketplace in Central and Southeast Europe.
All the market leaders and the latest trends are represented on an exhibition space of
50,000 square metres.
The philosophy of the "International Wood Fair/HOLZ&BAU" is to present an overview
of the entire value creation chain – "from the forest to solid wood". This trade exhibition
plays a vital role in networking the many separate lines of the industry and preparing
the ground for successful cooperation.
More information about International Wood Fair