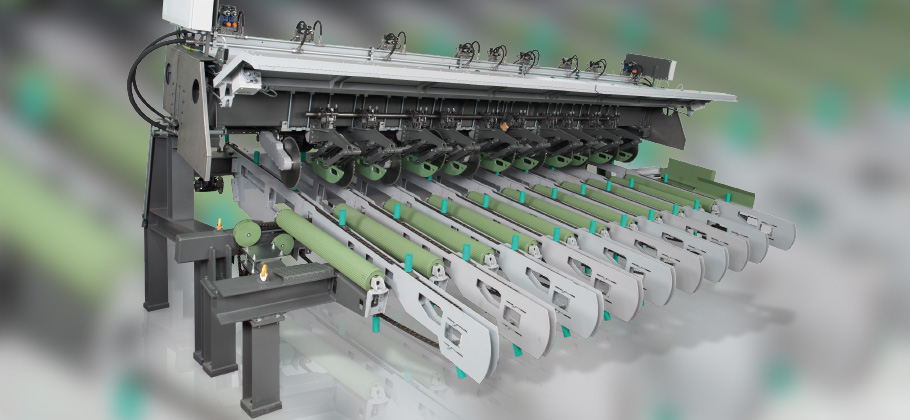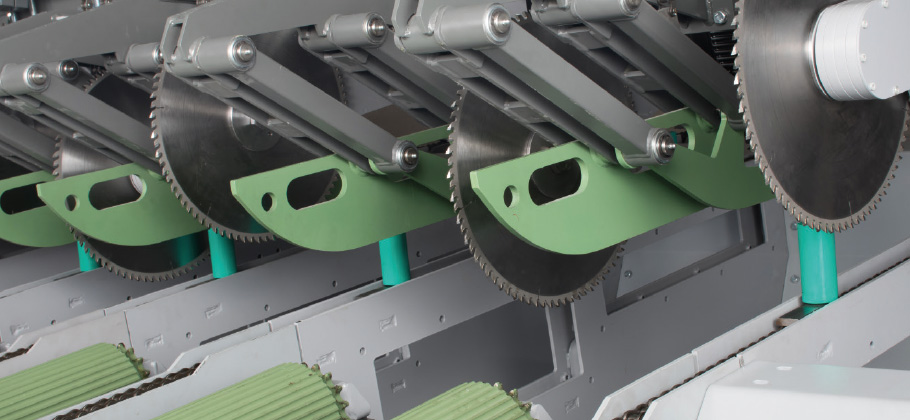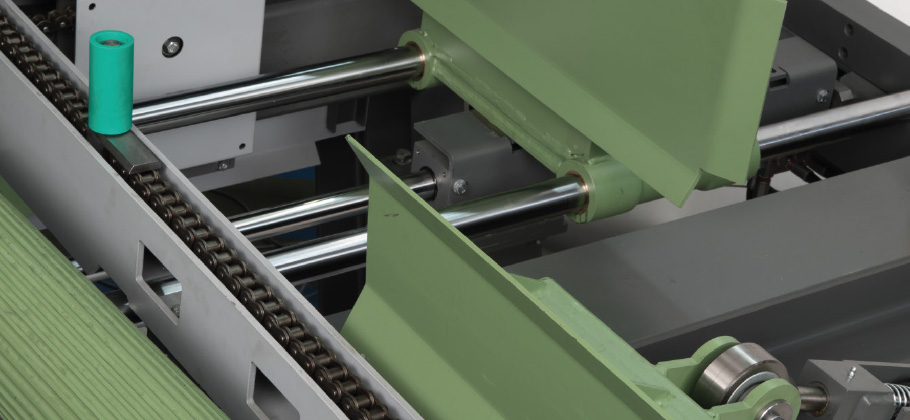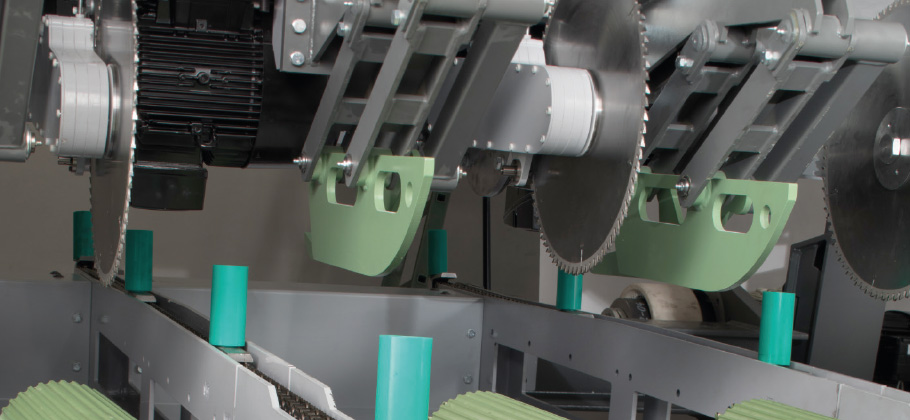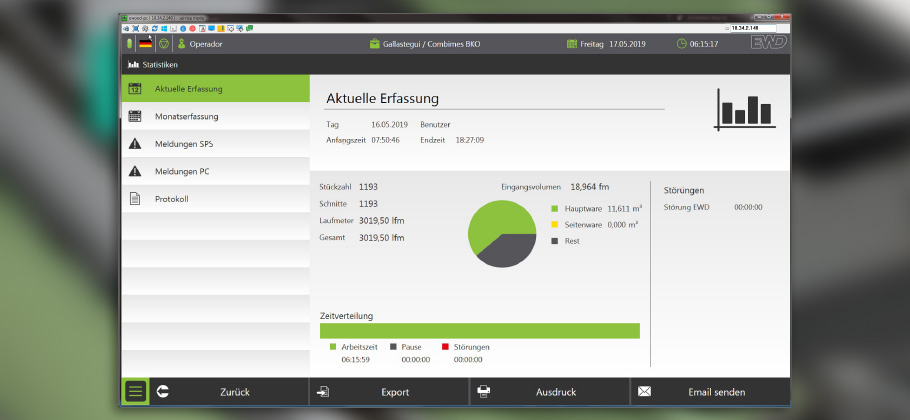 EDGER OPTIMIZER TECHNOLOGY OPTITRIMM
For efficient and economically optimized trimming
OptiTrimm - kundenspezifisches Trimmen

OptiTrimm means optimized trimming: recovery or value-oriented production of defined
finished lengths according to customer specifications.
Umsetzung der vorgesehenen Fertiglängen aus Messung und Optimierung

Kappsägen elektrisch angetrieben

Poly-V-Riemen zur Kraftübertragung in einem geschlossenen Gehäuse

Servo-hydraulischer Verstellanschlag

Anschluss für Staubabsaugung.

Einfache Wartung und Werkzeugwechsel durch hydraulisch heb- und senkbare




Front- und Heckseite

Arretierung des Sägeblattes zum Werkzeugwechsel

Zerstörschnitt für Irrläufer oder Rohbretter ohne Besäumlösung

cross-cut saws

The cross-cut saws are driven by an electric motor. The force is transferred to the saw blade
by means of poly-V belts.
The belts are installed in fully closed housings, which can easily be opened for maintenance
purposes.
During operation the machine housing is closed. A connection to a dust extraction system is
provided.