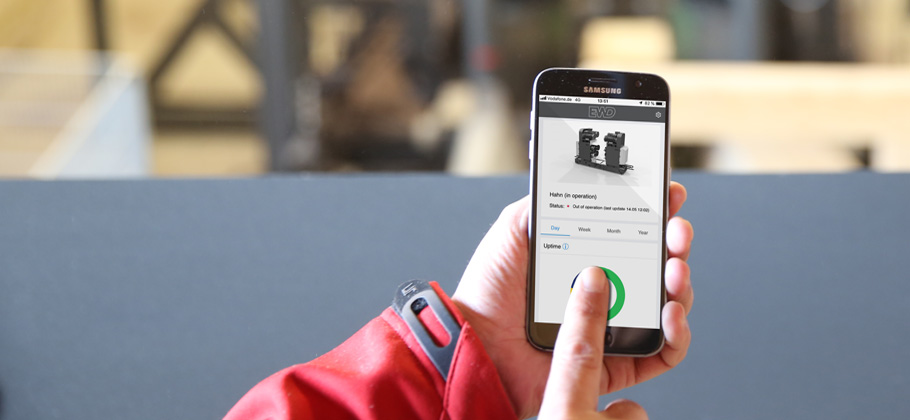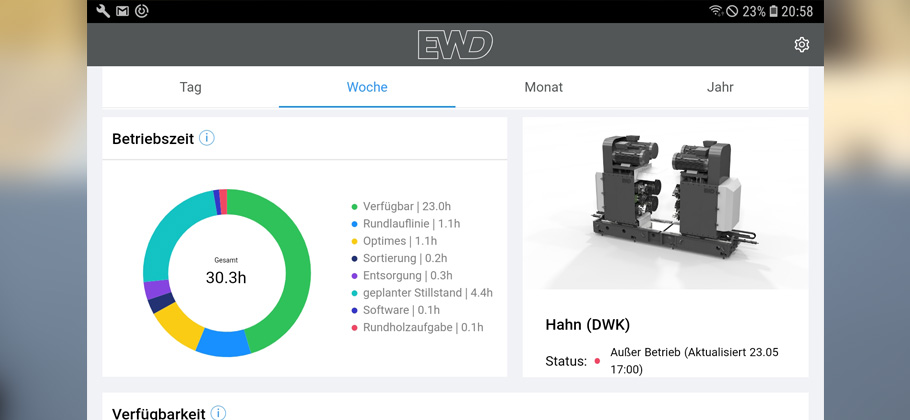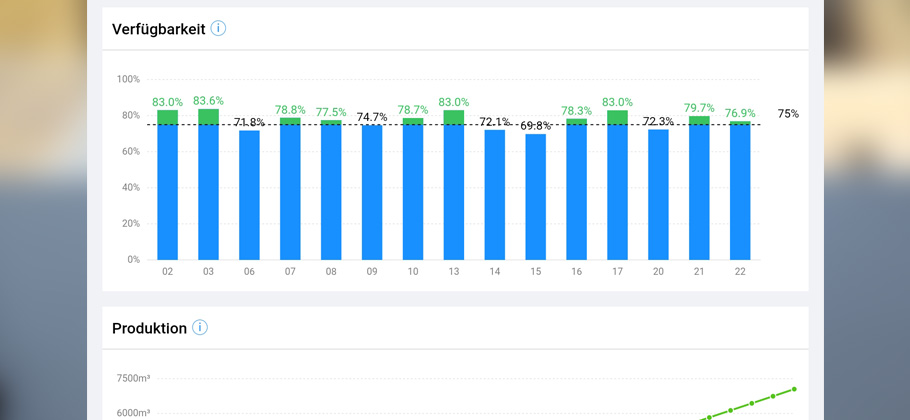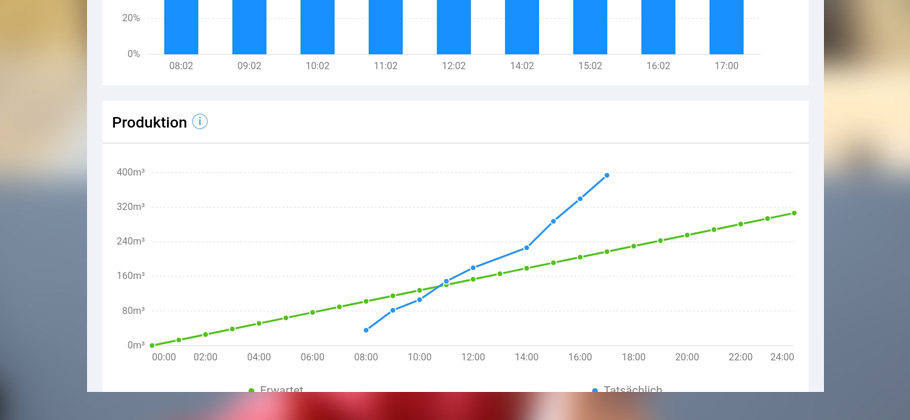 Connect to your system anytime, anywhere
The sawmill systems from EWD are equipped with the latest control and
network technology and collect a lot of information about the status of
the system and a wealth of production data.
We at EWD use this for remote maintenance to provide you with quick
support in the event of service. EWD Connect goes one step further and
now also offers you, the system operator, digital access to your sawmill.
EWD Connect visualises machine status and production data of your
EWD sawmill system.
All information is clearly displayed in real time in pie, bar and line charts.
The following functions are currently provided:


The planned and the actual amount of cuts show you whether
you will achieve your production target.
The system display availability provides information about
reliability and productivity.
Clear preparation of the recorded causes of downtime, so
you can see existing potential at a glance
The looked-up time interval can be selected between day,
week, month and year.
Quick and easy contact to the EWD service via
email and telephone

EWD Connect is constantly being developed and updated. Please give us
your feedback and let us know your needs and ideas!

To be able to use EWD Connect, your system must be equipped accordingly.
Are you curious and want to experience EWD Connect right now?

Download EWD Connect from the
Google Play Store


or the
Apple App Store


and send the
with your smartphone or tablet to
We will then activate a demo account for you.