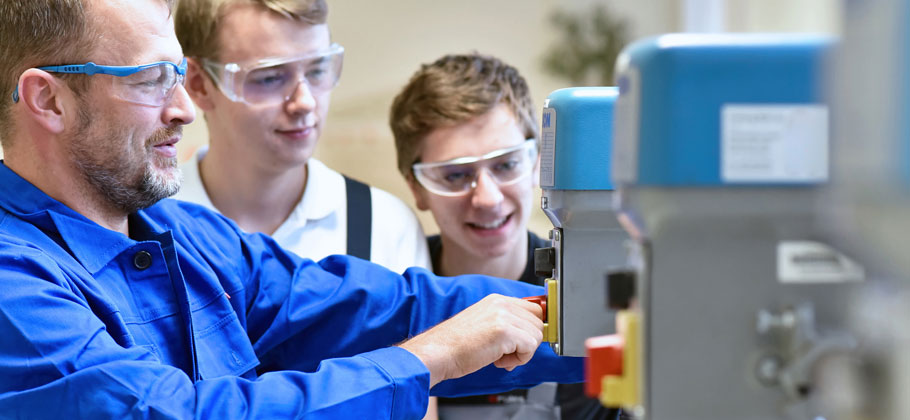 Contact person
Bettina Reiter
T: +49 8671 503-229
F: +49 8671 503-17-229
bettina.reiter@ewd.de
Join theory and practice
Use your internship at EWD as a guide for your future.
Internships for School Pupils
Every year we offer trial internships for students of all school types in our
four apprenticeships.

Since we have no fixed internship dates, please always indicate a preferred
date in your application. We also need a short cover letter, a curriculum
vitae and a current school certificate. You are also welcome to send us the
documents by email.
Internship semester / Voluntary internship
Students can also do their internship with us in-house. We are primarily looking for
students in the following fields:
Mechanical engineering
Wood technology
Electrical engineering
Production engineering
Mechatronics
Industrial engineering
But students of other degree programmes can also send us their application
documents.

We usually clarify the exact practical content in a personal conversation.
Therefore, please always state a desired area or topic for your internship
in your application.