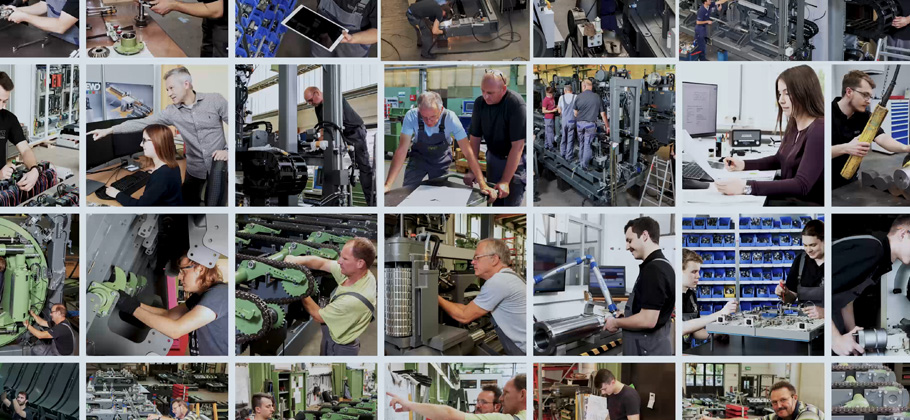 Contact person
Bettina Reiter
T: +49 8671 503-229
F: +49 8671 503-17-229
bettina.reiter@ewd.de
Your opportunities to develop new technologies for sustainability
Our sawmill concepts stand for efficiency and sustainability. We are a traditional, future-oriented company. Behind EWD are people who contribute their potential and ideas together. We have made it our mission to promote personal and professional development on an individual basis.


Reinhard Sigl | Mechanical engineer
Sabrina Henghuber | Master of Science
Stefan Eckert | Mechanical engineer
Career at EWD Sägetechnik - Develop your potential with us
Our design engineers and technicians offer you first-class technical training.
We show you how to successfully master challenges and grow with them,
always with us at your side. Our goal is for you to develop your potential with us.
Many opportunities are open to you
Our technicians have often started with us as trainees and later completed the
later graduated as full- or part-time technicians and enthusiastically pass on their
experience and their experience and knowledge. As an apprentice industrial
mechanic or electrician for you are part of the EWD family, which means new
tasks all the time, a friendly working atmosphere, joint projects in the technical
office, assembly office, in assembly or at the customer's site at home and abroad.
Together we develop forward-looking solutions for customised, efficient and
sustainable sawmills, efficient and sustainable sawmills, in which everyone
works safely and with work with passion.
We would be happy to receive your application.
Bettina Reiter
T: +49 8671 503-229
F: +49 8671 503-17-229
bettina.reiter@ewd.de