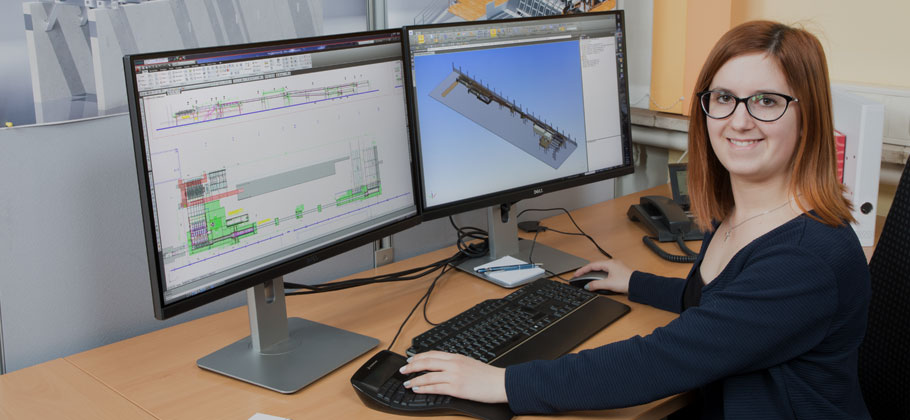 Ansprechpartner
Bettina Reiter
T: +49 8671 503-229
F: +49 8671 503-17-229
bettina.reiter@ewd.de
Dual study
Bachelor of Engineering (m/f/d)
Content and activity
You start your apprenticeship as a technical product designer in September.
You complete the first 13 months in our technical office alongside our engineers.
There you can create manufacturing and assembly group drawings using 2D and
3D drawing programs.

After the first part of the final exam, you start your university studies at a
university of your choice. During the semester break, you will complete your
practical phases in our company. The second part of your final exam takes
place during the internship semester.

Your training is now complete. Your studies end after seven semesters with the
creation of your bachelor thesis in our company.
Interests and requirements
Interest in a demanding education
Creativity and good imagination
Teamwork skills, reliability and flexibility
Resilience, perseverance and willingness to learn
General or subject-related university entrance qualification
Framework conditions
Studies/dual training (company/vocational school) as technical product designer (m/f/d)
35 hours a week / 30 days vacation / collective agreement
Attractive training remuneration and social benefits
Very good chances of being kept on
Duration of apprenticeship: 4,5 years